Thursday, June 19, 2008
Combining coupons, Gift certificates and some generous gifts of money... I was able to treat myself to this....


Happy Birthday Day to me!!!!
I had an absolute blast creating this mini album!!! I wanted to create this book for a while and had the perfect opportunity with The Gauntlet Round 5 challenge. I specifically chose "simple" aspects of my life that I love and try to not take for granted. Each time I have experiences with this items it makes me blessed that I appreciate the simpler things in life, along with the complicated things.

I chose to create four different categories: Places, Music, Smells, and Objects. This is what I created!!!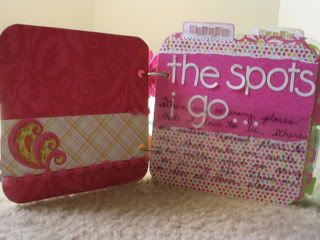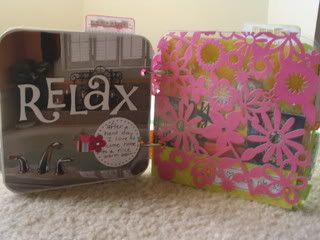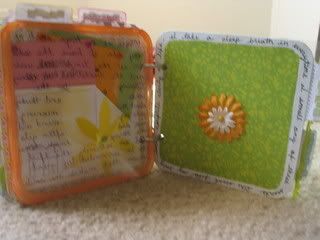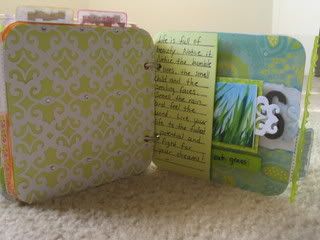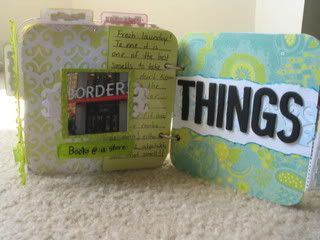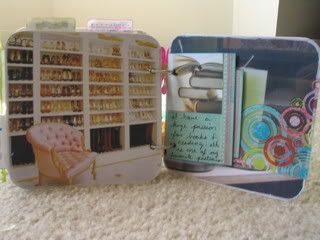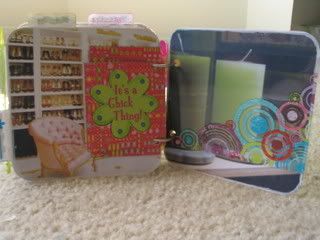 Wednesday, June 04, 2008
I can't believe how much fun I am having with The Gauntlet contest at Scrapperie. I have been so lucky to make it into Round 5 (of 7) with some AMAZING scrappers! The challenges have been fun, and challenging. Many have taken me FAR out of my comfort zone but I enjoyed pushing myself to create unique LOs that I normally would not have created.

Round 1 We were asked to create a layout about ourselves. So this is my layout title "LiFe." It is a layout all about my deepest feelings and emotions of my life right now. You can read the detailed journaling here.




Round 2 pushed us to create a card in a unique shape (not a common square, rectangle, or circle). I found this harder than I had thought! I made a Happy Birthday flower!





On to Round 3 I had the most fun with this challenge! We needed to create a layout about an inanimate object. I chose to scrap about the Chocolate Torte I made for Mother's Day... it was delicious and I feel the same way as I look at this LO title, Le Chocolat.




Round 4... a HUGE challenge!! This pushed me right out of my comfort zone. YIKES!! It was scary creating this one! LOL... We had to choose a piece of art and mimic it in a scrapbook layout. I chose the painting Astro Art by Lisa Kowalski and created this layout about how I feel about our married life after 2 years!




Thankfully, I am onto Round 5 where we get to make a mini book! Yeah! I can't wait to get all my supplies out and get scrappin'! I'm grateful we have 2 weeks on this challenge!